Evaluations/Consultations by Secure Video
Due to COVID-19, I can see you for an evaluation/consultation only by secure video (via computer or smartphone) and if you are physically in the state of New York, New Jersey, or Connecticut at the time of the evaluation.

I can provide ongoing treatment (following the initial evaluation) by secure video to people who reside in the states of New York or Connecticut.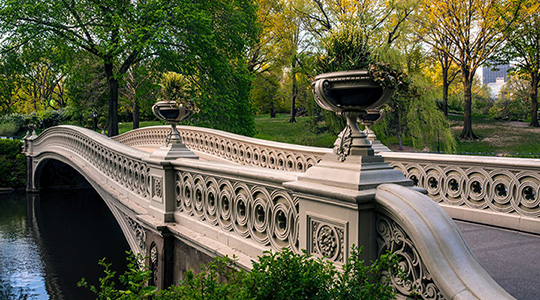 What Kinds of Disorders and Problems Do You Treat?
My particular areas of expertise are:
Body dysmorphic disorder (BDD) (concerns about perceived defects in one's physical appearance) and body image concerns
Olfactory reference syndrome (ORS) (worry about emitting an unpleasant body odor)
Obsessive-compulsive disorder (OCD) (unwanted repetitive thoughts and/or behaviors). Such concerns may focus, for example, on worries about contamination, possible harm occurring to self or others, or making a mistake.
Other obsessive-compulsive and related conditions -- for example, compulsive skin picking
Anxiety and depression
As a board-certified psychiatrist, I also diagnose and treat a broad range of psychiatric/psychological conditions and emotional problems.
What Kinds of Treatment Do You Provide?
I offer one-time expert evaluations for people who live anywhere, as long as you are physically in New York, New Jersey or Connecticut at the time of the evaluation (see Evaluation/Consultation Service).
For people who live in the states of New York or Connecticut, I offer an initial consultation followed by outpatient treatment with medication, therapy, or both, depending on your preference and what's likely to be most helpful for you.
Medication treatment includes support and sometimes therapy.
I offer cognitive-behavioral, insight-oriented, and supportive therapy for a range of conditions and emotional problems (availability of therapy depends on how full my practice is).
As needed, I also focus on sleep, exercise, and other aspects of self-care. I can integrate mindfulness techniques into treatment. I focus on enhancing your day-to-day functioning and sense of well-being. Treatment is provided in a friendly, relaxed, and supportive setting.
What Kind of Training and Experience Do Psychiatrists Have?
Psychiatrists are physicians who specialize in mental health disorders and conditions that affect the brain, mind, behavior, and emotions. Psychiatrists receive a medical school degree (MD) and then obtain additional specialty clinical training in psychiatry (usually four years and sometimes more). Psychiatrists have a broad range of skills (for example, in diagnosis, medication treatment, and psychotherapy), and they are trained to treat a broad range of mental health conditions.
What Can I Expect During an Evaluation or My First Outpatient Appointment?
During your first appointment, I'll help you feel as comfortable as possible. I'm interested in getting to know you as an individual so I can understand your concerns and how your problems are affecting your life. I'll ask about such things as your symptoms/concerns and their impact on your life, prior treatment, and your medical history. I'll give you feedback about your diagnoses/problems and will discuss treatment recommendations with you. I'll answer your questions. Even if you've seen other treatment providers, it's likely that I can recommend potentially helpful treatment options.
If you have only one visit (an evaluation) with me, my goal is to provide you and your local treating clinicians with a roadmap for your current and future care that will get you on the path to recovery. If you live in the New York City area and we both feel that my treatment services are a good fit for you, we'll schedule the next appointment for your ongoing treatment.
How Long Does Treatment Take?
This varies, depending on your individual needs and goals for treatment. We will discuss this at the end of our first meeting.
What Level of Responsiveness Can I Expect?
I strive to provide exceptional service. I write timely reports with detailed treatment recommendations, and I communicate with other clinicians to enhance your care. For people who receive outpatient treatment with me, I am available by phone if needed, make weekend and evening calls to pharmacies if needed, and coordinate care with other clinicians.
Privacy and Confidentiality
I offer evaluation and treatment services in a private and confidential setting. Information from your evaluation or treatment will not be discussed with any third party unless we decide that it's useful for your treatment.
Are Your Services Covered By My Insurance Plan?
I am a participating provider for Weill Cornell Aetna PPO, NYP Aetna EPO/POS, and Rockefeller University Trustmark health insurance. I do not participate in provider contracts with any other insurance plans. This allows me to spend more time to provide you with an expert assessment and exceptional service. Some insurance policies have out-of-network benefits that may provide you with some reimbursement for my services. You may file for out-of-network benefits if you'd like, in which case I am happy to provide you with diagnosis and billing codes to assist you with getting reimbursed.
What Are Your Office Hours?
They are on Wednesdays, Thursdays, and Fridays from 9:00 AM to 5:00 PM. Appointment length and frequency vary, depending on your particular wishes and needs.
How Do I Make An Appointment?
Please call the Weill Cornell Psychiatry Specialty Center at 646-962-2820. I will also respond to emails at kap9161@med.cornell.edu (email address is case sensitive, so please use all lower case letters).
For More Information.
For more information about Dr. Phillips' background and experience, please visit https://weillcornell.org/katharine-phillips-md and https://vivo.brown.edu/display/kphillip. To see her full curriculum vitae click here.
For more information about her clinical services, please call 646-962-2820.